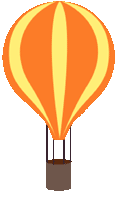 MOM. TEACHER. WRITER.
Marti Dumas Books
"Charming with abundant humor."
-Publishers Weekly
Where Should I Send Your Book?
Check your email for a confirmation message. Once you've confirmed you get Episode 1 and another little thank you gift right away, plus, as a member of my my readers group you'll automatically receive a copy of Jaden Toussaint, the Greatest Episode 2 for free.
<3 <3,
Marti
P.S. Remember to check your junk folder or promotions tab if you don't see the confirmation message. :-)